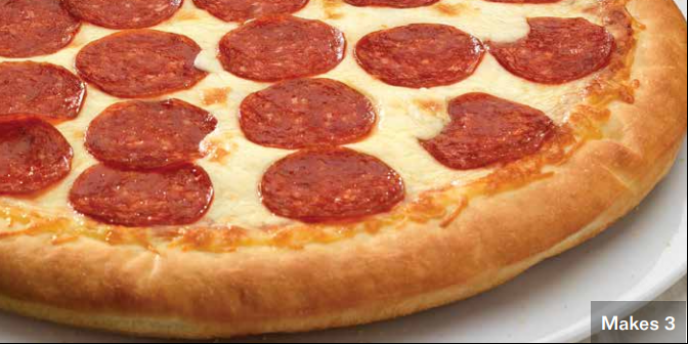 Pepperoni Pizza Kit
A family favorite! Enjoy our signature pizza crust topped with our famous sauce, 100% real Mozzarella and Muenster cheeses, and a generous portion of our tasty pepperoni! Makes 3 - 12"pizzas.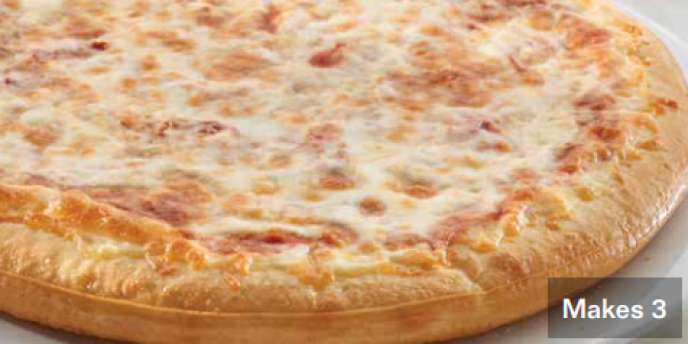 Cheese Pizza Kit
Loaded with our custom blend of 100% real Mozzarella and Muenster cheeses, this is a favorite with both kids and adults. Plus, it's easy to add your own toppings to create your family's favorite recipe. Makes 3 - 12"pizzas.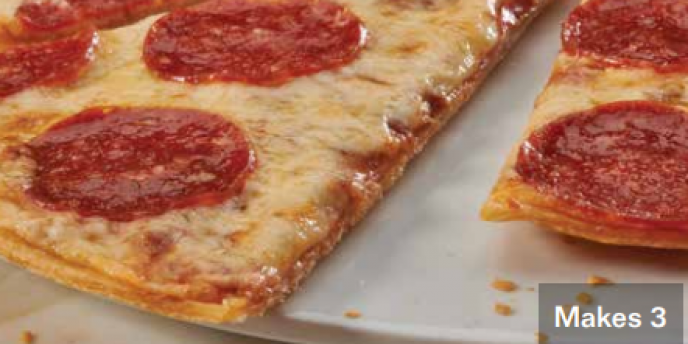 Thin Crust Pizza Kit
A crunchy crust is the foundation for a pizza taste explosion. You'll savor each bite loaded with our secret recipe pizza sauce, 100% real Mozzarella and Muenster cheeses and tasty pepperoni. . Makes 3 - 12"pizzas.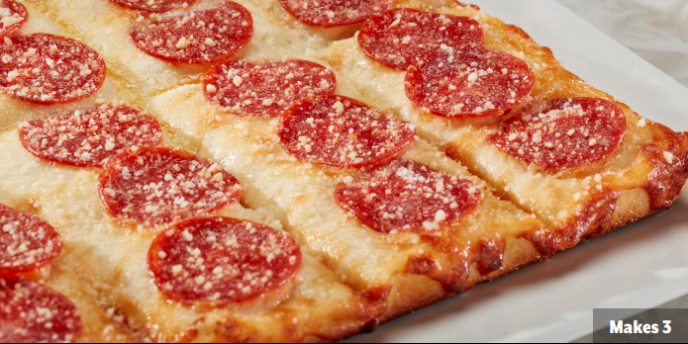 NEW! Pepperoni Cheese Bread Kit
Crispy pepperoni, our signature blend of Mozzarella and Muenster cheeses, Parmesan cheese, and garlic buttery goodness create a magical fusion of pizza and garlic bread! An anytime treat! Makes three 10" breads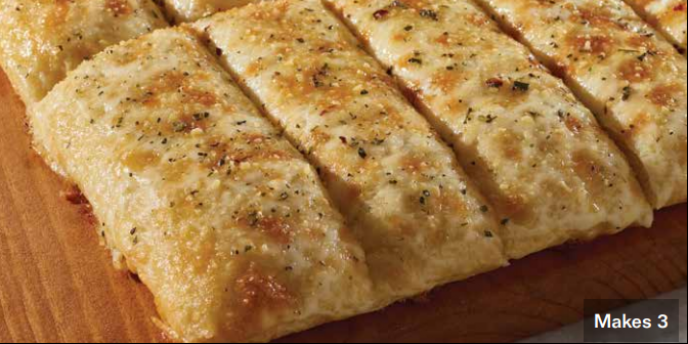 Italian Cheese Bread Kit
A customer favorite! The mouth-watering flavors of garlic, butter, Parmesan cheese, and our own Italian spices top 100% real Mozzarella and Muenster cheeses. A perfect pairing with pasta or salad. Makes 3 - 10" breads.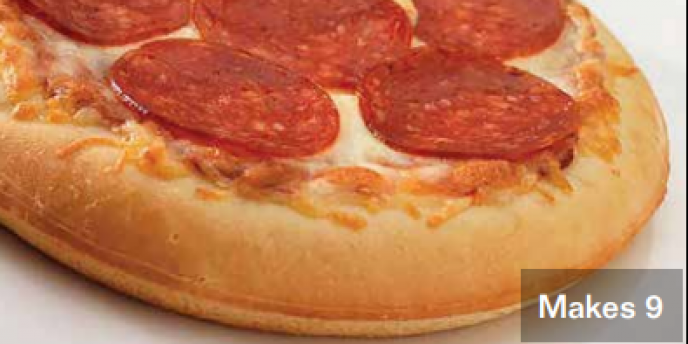 Personal Pepperoni Pizza Kit
Quick and delicious! Perfect for after-school snacks, quick meals, sleepovers, and birthday parties. Kids have fun making their very own pizza creation. Makes 9 - 6"pizzas.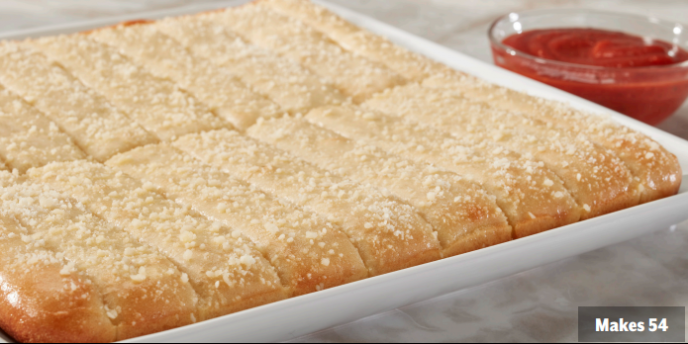 Crazy Bread® Kit with Crazy Sauce®
Enjoy our world-famous Crazy Bread topped with the delicious flavors of butter, garlic and Parmesan cheese. Served with our famous Crazy Sauce. A perfect side with our pizza! 3 loaves make 54 Crazy Bread sticks.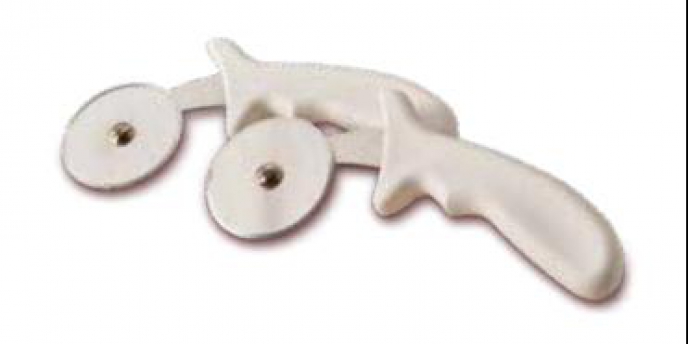 Pizza Cutter 2 Pack
You're sure to have perfect pizza slices every time with our heavy-duty pizza cutters. Dishwasher safe.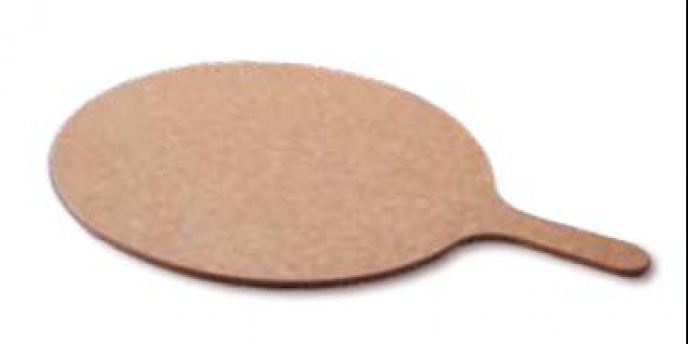 Pizza Server Paddle
Serve pizza like a pro! Our laminated paddle is ideal for making your pizza at home. Paddle is not for use in the oven.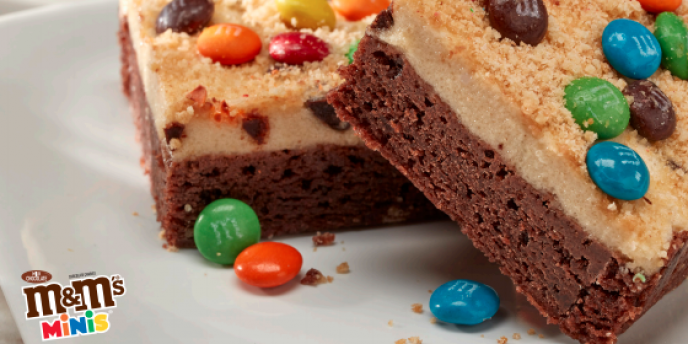 NEW! Cookie Dough Brownie with M&M's® MINIS
Calling all chocolate lovers! A fudgy chocolate brownie topped with fluffy cookie dough frosting and M&M'S® Mini Chocolate Candies. Just unwrap, cut as desired, and enjoy this ready-to-eat confectionery dream! 30oz., 4 individually wrapped 7.5oz packages.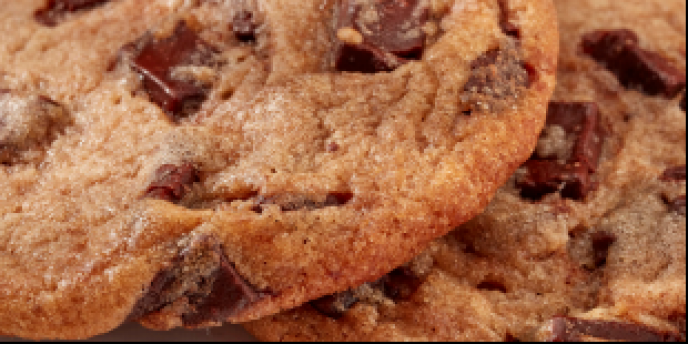 Chocolate Chunk Cookie Dough
Premium artisan chocolate chunks nestled in a chewy, golden cookie. This family favorite is loaded with flavor! Makes 30 1oz.cookies.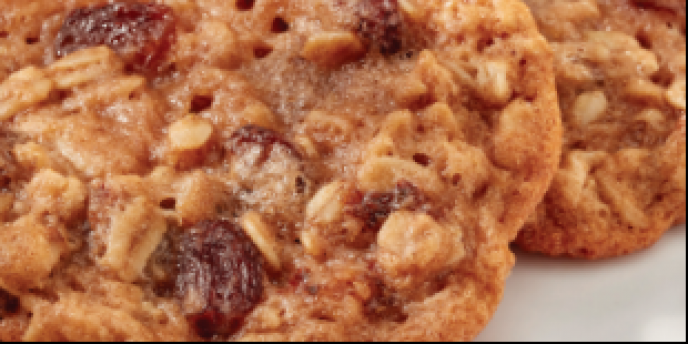 Oatmeal Raisin Cookie Dough
Homestyle goodness in every bite! Wholesome oatmeal, plump raisins, and a hint of cinnamon make this cookie a winner. Makes 30 1oz. cookies